Milvus 50/2 Makro Planar T*
Details

Created: Sunday, 26 April 2020 06:15
Hits: 892
The Modern Fast Standard Macro
This is my first Milvus Zeiss. I prefer the feel and the look of the Zeiss Classic Series of lenses and are using several in ZF Nikon mount. ZF mount more for the aperture ring control. I was offered a good price for this new Milvus 50/2 Makro Planar and so I got it. The first impression of the build quality of the Milvus is really overwhelming. Although the Milvus seems to have a modern 'plastic' look, the actual feel is actually not so. Very solid feel, very well built indeed. The two Milvus maro lenses are the only ones with the 'ZEISS' and 'Makro Planar' engraved at the side of the lens, rather than at the front where the filter thread is.
When the lens is used in the macro range the barrel extends out and there are magnification markings on the barrel, something new to me.
One thing puzzles me is the Milvus 50/2 macro although is a faster lens at f2, the front and rear lens elements are smaller or comparable to the Zeiss 60/2.8 macro lens, in this case I am comapring one to the version Zeiss made for Rolleiflex with magnification up to 1:2 rather than the Contax one at 1:1. Milvus macro lenses are designed up to 1:2. Maybe the reason for the comparable glass elements is the focal length as Milvus is 50mm and traditional Zeiss was at 60mm.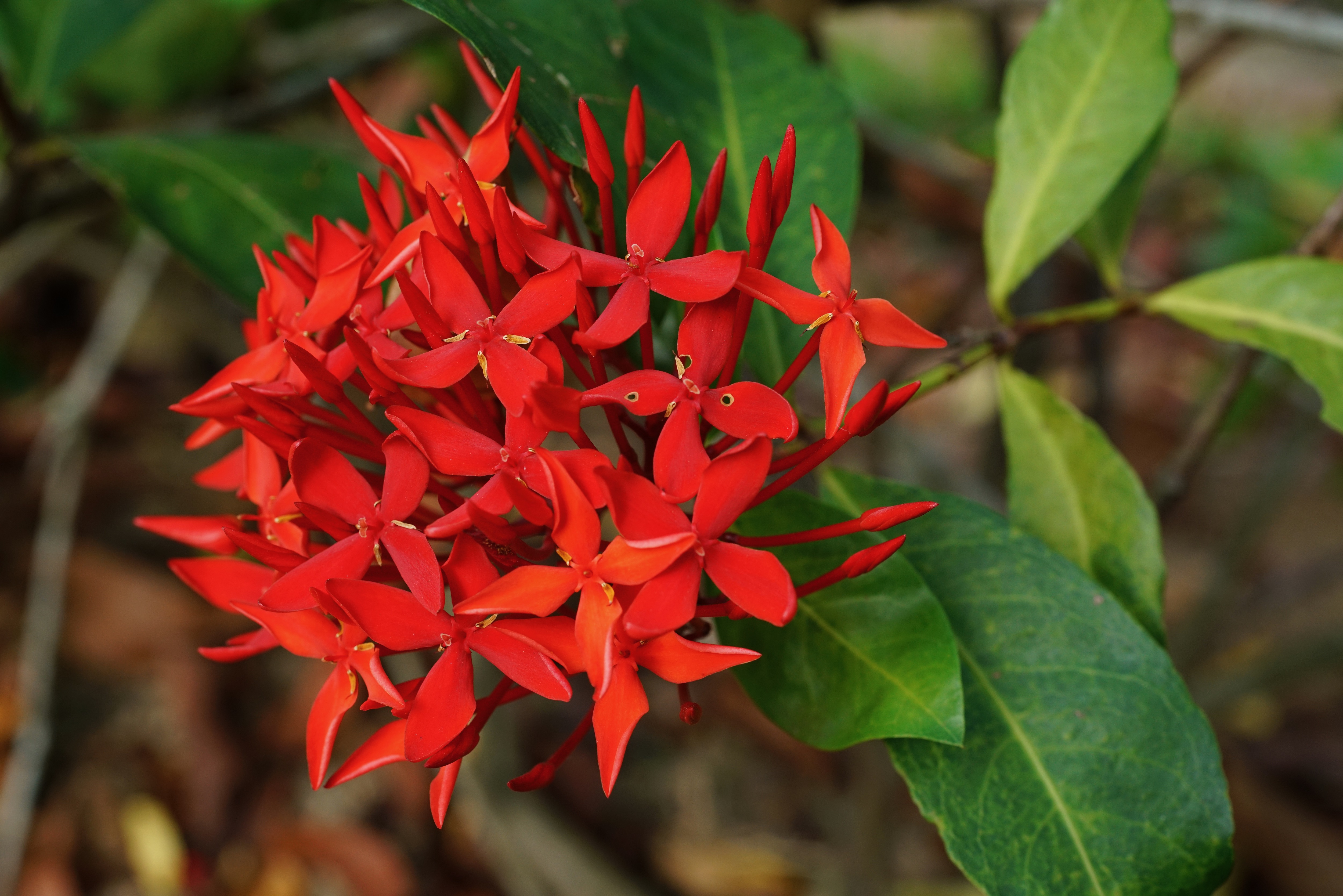 Ixora 'Super Queen', A7R2, f8 1/125, ISO 800, 16 May 2020
Photos of the lens taken by Schneider Componon-S 100/5.6, f11 1/20, ISO 800.