Otus 55/1.4 Apo Distagon
Details

Created: Sunday, 27 July 2014 01:38
Hits: 5083
Lens of the Century
Zeiss Otus 55/1.4 APO Distagon T* 55 f1.4 1.4/55 55mm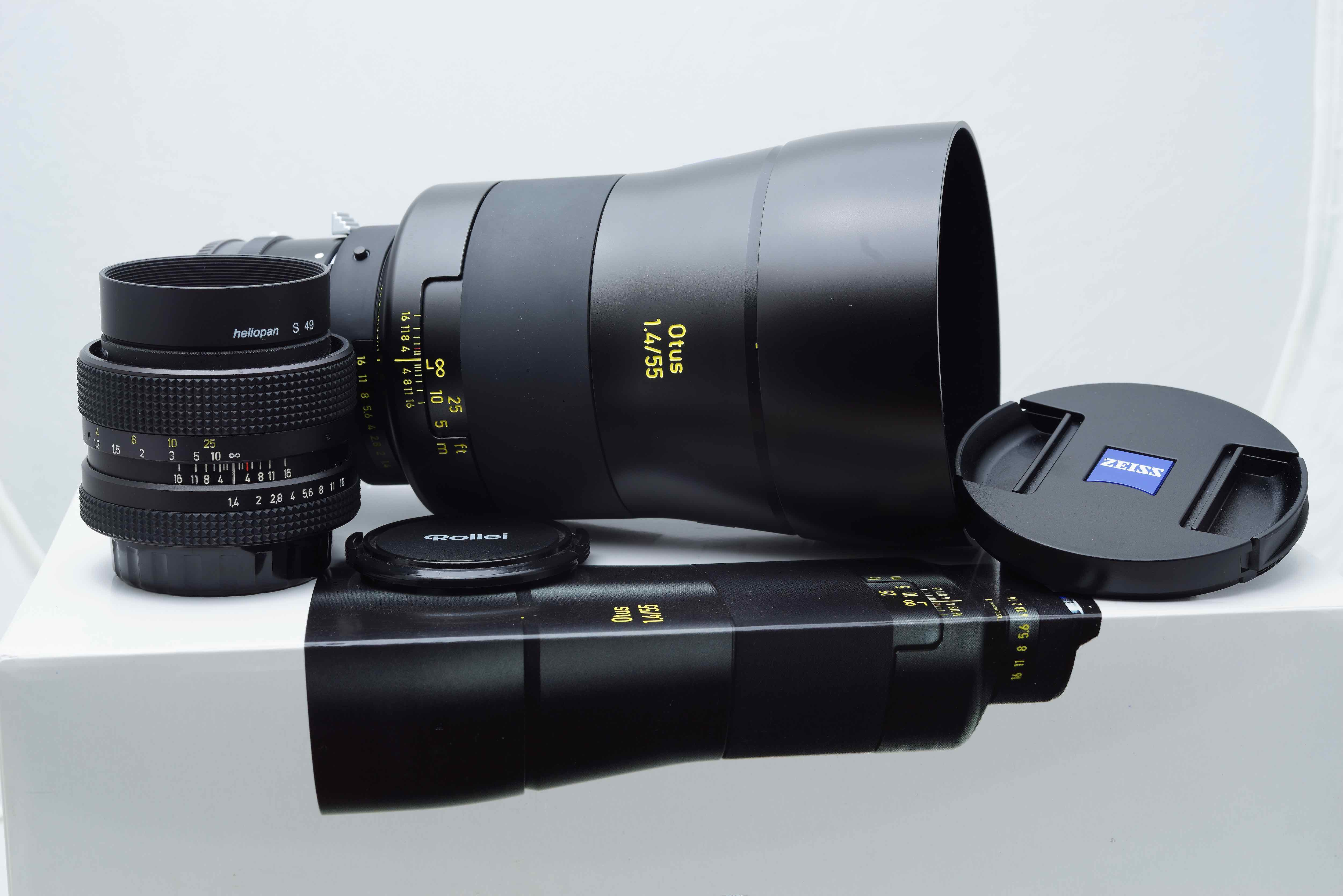 It is no doubt the Zeiss Otus 55/1.4 APO Distagon is the lens of the century, at least for now. Never before, has Zeiss removes the restriction of size and other optical design considerations for the design team of Otus, and deploys one ashperical lens element, 6 lens elements of special glass with anomalous partial dispersion and a complicated optical formula of 12 lens elements in 10 groups for a lens of standard focal length. The end product is a gigantic and beefy modern looking standard lens of Distagon design, a lens with an optical performance that is a class of its own, very well corrected for optically, and with a resolving power that can over match the latest 36 megapix full frame sensors!
As for price, I still believe Zeiss puts some consideration on the final cost of the lens. Although no where consider cheap, but with the type of optical performance, Zeiss still cap the price of this lens to a reasonable level (compared to Leica for example) and for obvious reason the lens is made in Japan rather than Germany to keep the price to an affordable level at least for the professionals.
As a result of the elaborate design, the distortion is kept to very low.
The MTF is very impressive, supercedes all the Zeiss super stars like Makro-Planar 100/2.8, Planar 100/2, Planar 85/1.2, Planar 55/1.2 and Superachromat 300/2.8. The 40 cycles/mm line at f1.4 is already exceeding 60% almost across the field. Stopped down to f4 will further improve the performance but at f1.4 the MTF is already very impressive and setting new standards in lens design. Zeiss has been very stingy in crowning their lenses with APO designation. The previous few are Tele-ApoTessar 300/2.8, ApoSonnar 200/2, ApoSonnar 135/2, Apo-Makro-Planar 120/4 and etc. All of these APOs come with killer performance. Now the APO goes with 55mm focal length, we can expect killer performance from the latest Zeiss flagship.
The size of Otus 55/1.4 is rediculously huge, with a filter diameter of 77mm and a weight close to 1kg. It dwarfs the Rollei QBM 50/1.4 Planar, which is probably the smallest 50/1.4 Zeiss has made in the history with a filter size of only 49mm. But to me despite the weight and size, the lens is very comfortable to hold and use on a SONY Alpha 7R with vertical grip. But I have to admit the lens is heavy to carry around in the camera bag, but certainly not so when in use.
Otus 55/1.4 with Voigtlander Nikon F to Sony E adaptor.
On the right is Rollei HFT 50/1.4 Planar with Heliopan metal hood and Rolleiflex SL35E SLR.
The lens optical formula is a Distagon wide angle design to allow more possibilities of optical corrections as compared to the well proven and copied Planar design which more or less has reached the limit of technical possibilities. Focusing throw is very large and smooth, which allows very accurate focusing at f1.4 coupled with full frame mirrorless focusing magnifier function. For this lens Zeiss has moved away from the conventional complete lens group focusing method and using internal focusing. The focusing grip is an adequate ring somewhere in the middle of the lens, and the rest of the lens are just not moving while focusing is done.
The lens comes with a lens cap of design following the present trend. The lens hood provided is felted. I was considering using a CONTAX 86-77 adaptor ring and a hood 4 for the lens. But I finally settle with the orignal hood. The orignal hood looks plastic to me on photos, but the actual hood is actually made of solid metal and fits nicely to the lens and feel nicely holding it so I forget about the CONTAX metal hood.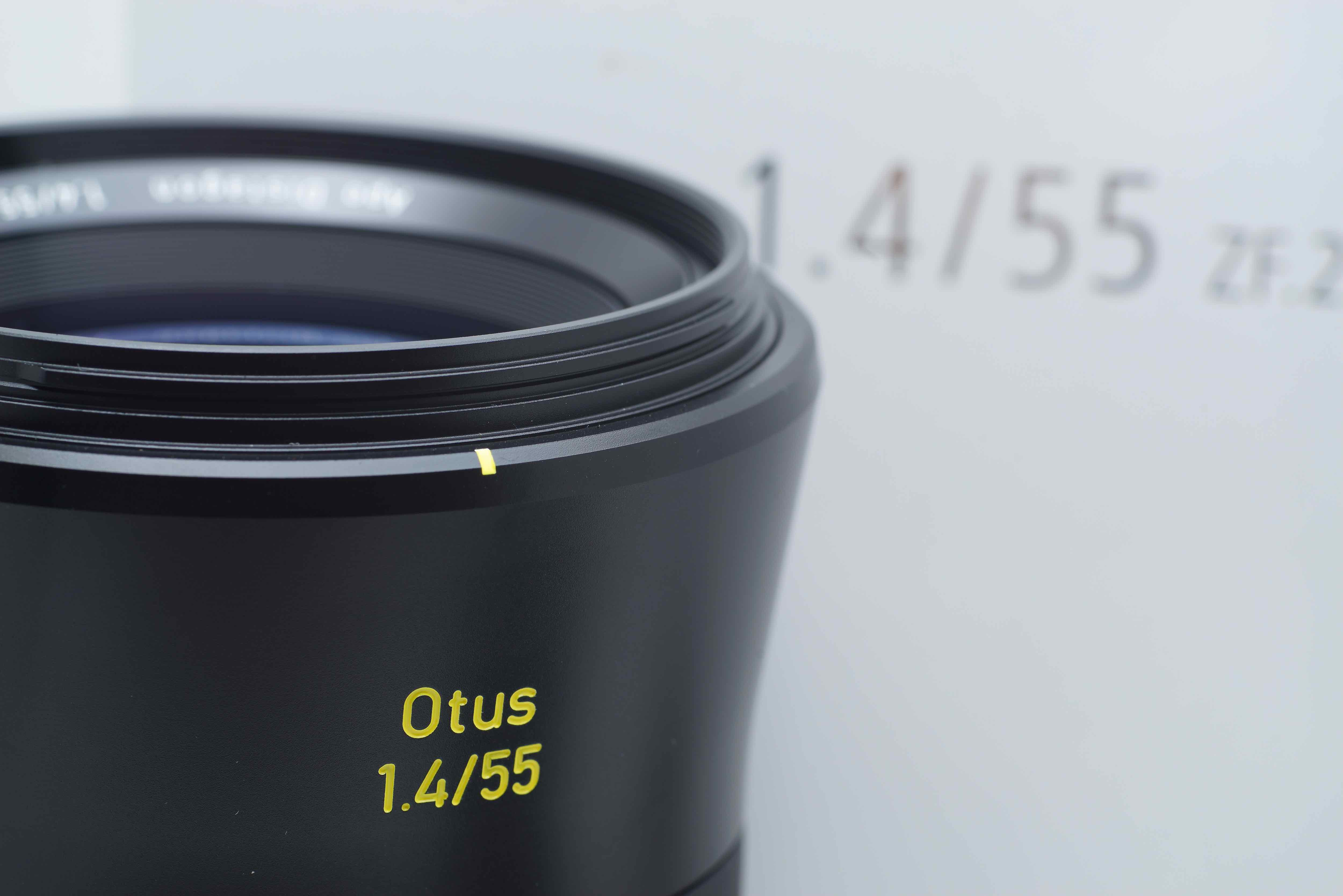 Optical perfrmance of the lens in real life is of very high resolution and very sharp, even at f1.4. And I would say the Otus 55/1.4 is designed to be used at f1.4. The centre sharpness at f1.4 is incredible, and the high resolution allows you to do very large magnification. I tested the lens hand held but with a minimum shutter speed of 1/125. And with the high resolution of the lens at 1/125 hand held I can comfortably take sharply focused photos with Alpha 7R focus magnifier. I remember in those film days where I first encountered the very fine grain Kodak Ektar 25, I do get pictures that were not sharp due to low shutter speed as a result of the high resolution of the negatives.
Alpha 7R, f1.4 1/125 ISO 250
Below is an example of very good centre sharpness and resolution at f1.4, and at the same time well corrected at the edges of the photo.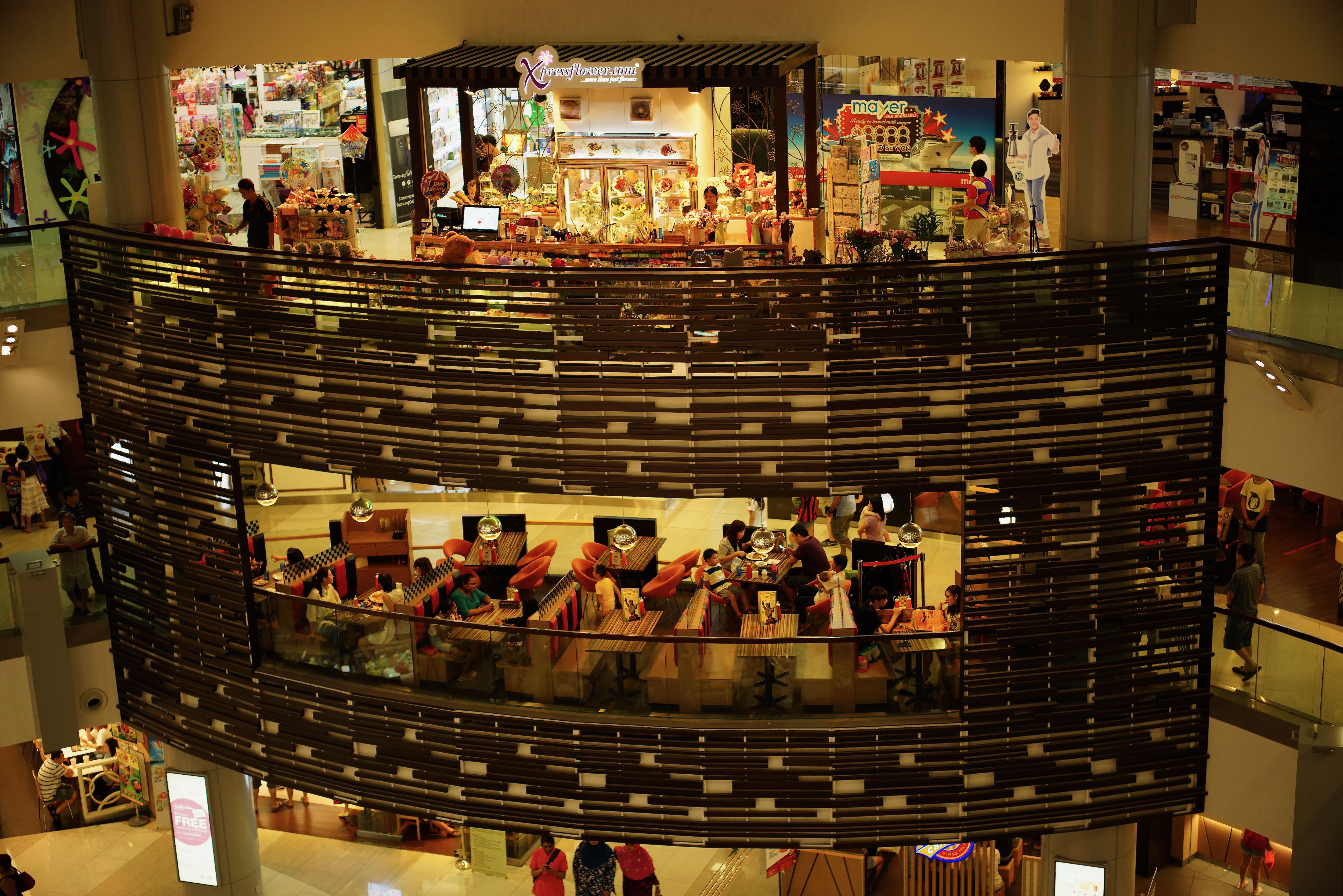 Alpha 7R, f1.4 1/125 ISO 500.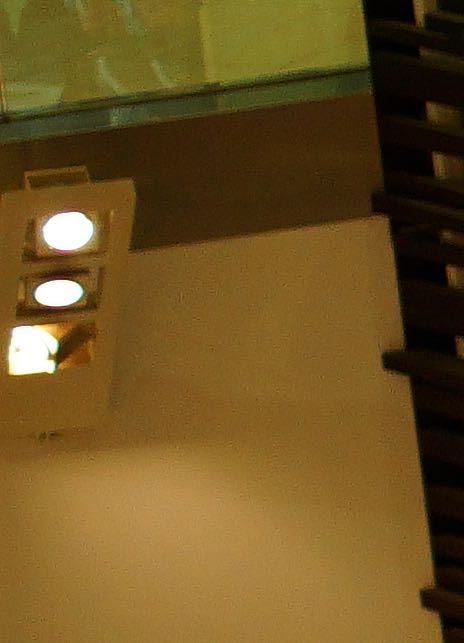 Depth of field is of course narrow at f1.4. But a half body portrait with the subject facing fairly direct to the camera both eyes can be adequately sharp like the shot below.
Alpha 7R, f1.4 1/125 ISO 500.
Some other shots taking at f1.4.
Alpha 7R, f1.4 1/500-1/1000 ISO 100.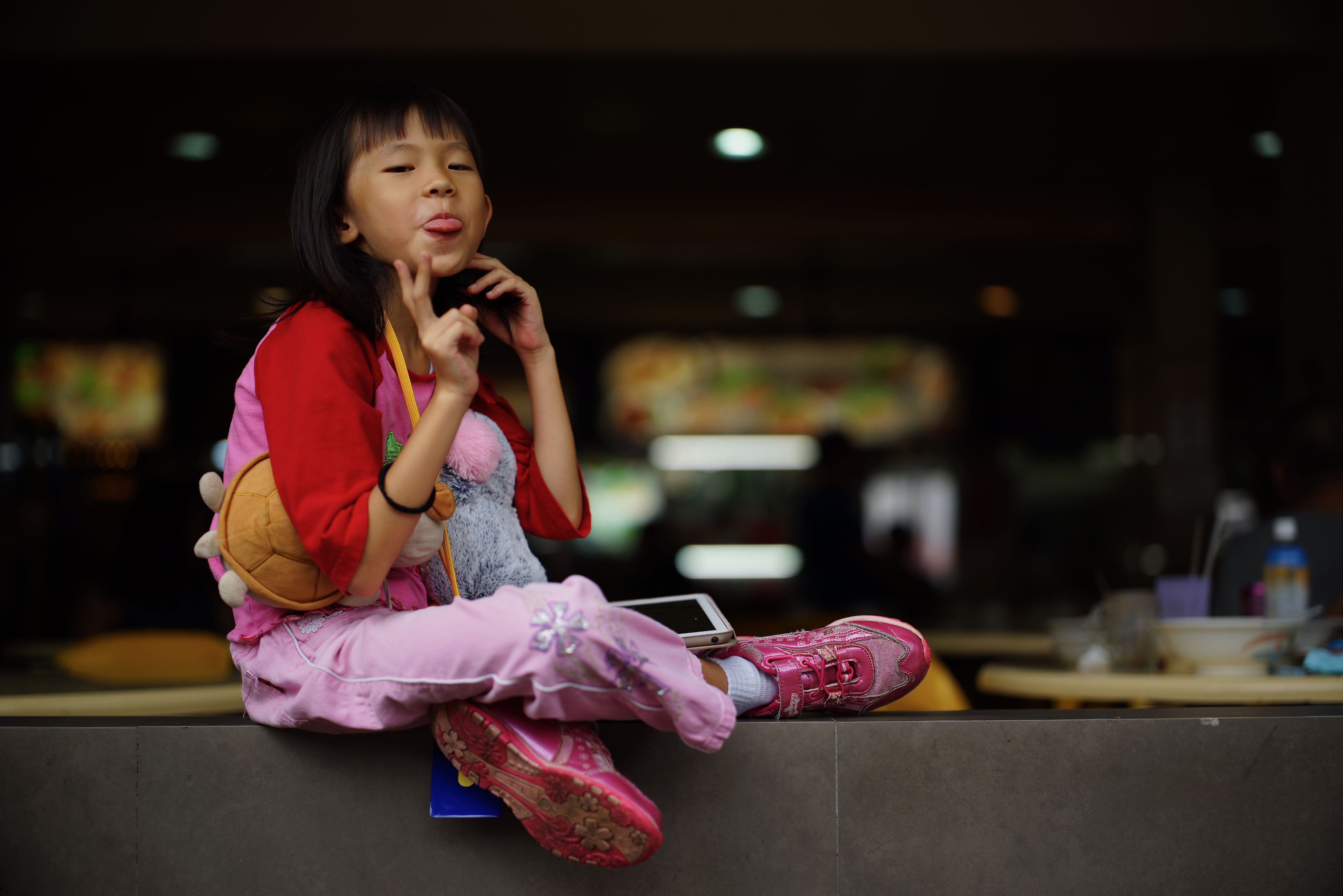 Alpha 7R, f1.4 1/500-1/1000 ISO 100.
Alpha 7R - f1.4 1/250 - ISO 320 - 27 June 2014.
As for macro close up shots, it is really very difficult to take at f1.4 at hand held condition. So I settled with f2.8 for the shot below.
Alpha 7R, f2.8 1/80 ISO 100, Manfrotto monopod 134B/234RC.
The Star Vista Singapore, Alpha 7R2, f2 1/125, ISO 400, 6 Aug 2016.
Alpha 7R - f4 1/500 - ISO 100 - Manfrotto 190XPROB/410 Â Gear - 28 Nov 2015
Alpha 7R - f2.8 1/15 - ISO 100 - Manfrotto 190B/410 Â Gear - 25 Oct 2015