ZF 25/2 Distagon T*
Details

Created: Saturday, 15 April 2017 09:06
Hits: 3551
The All Round Wide Angle
This well designed and fast wide angle is my interim from the ZM to the Otus. The ZM 25/2.8 and ZM 28/2.8 are very good but unfortunately cannot be used on Alpha 7 for all shooting situations. The Rollei and Contax wide angles like HFT 25/2.8 Distagon, CY 28/2.8 Distagon T* and CY 28/2 Distagon T* all actually work very well on the Alpha 7 series of bodies, which shows that Zeiss makes lenses of very high quality. These old lenses can perform very well even in the digital age, only suffer slight drop in sharpness towards the edges of the photo as they are not design for digital sensors in the first place. In the good old film days, when you take group photos you only need to focus the people approximately and with aperture f5.6 or f8 you will get very sharp photos with all the faces in proper focus. However, in the digital age the sensors are so much more picky and for group photos you have to focus carefully even at aperture of f5.6 or f8. For me I will tend to focus the faces in the front row, and since the depth of field will expand to the back more than to the front, everybody will become sharp. If you focus on the back rows there are very high chances that the front row will not be sharp enough when you view the shots on computer.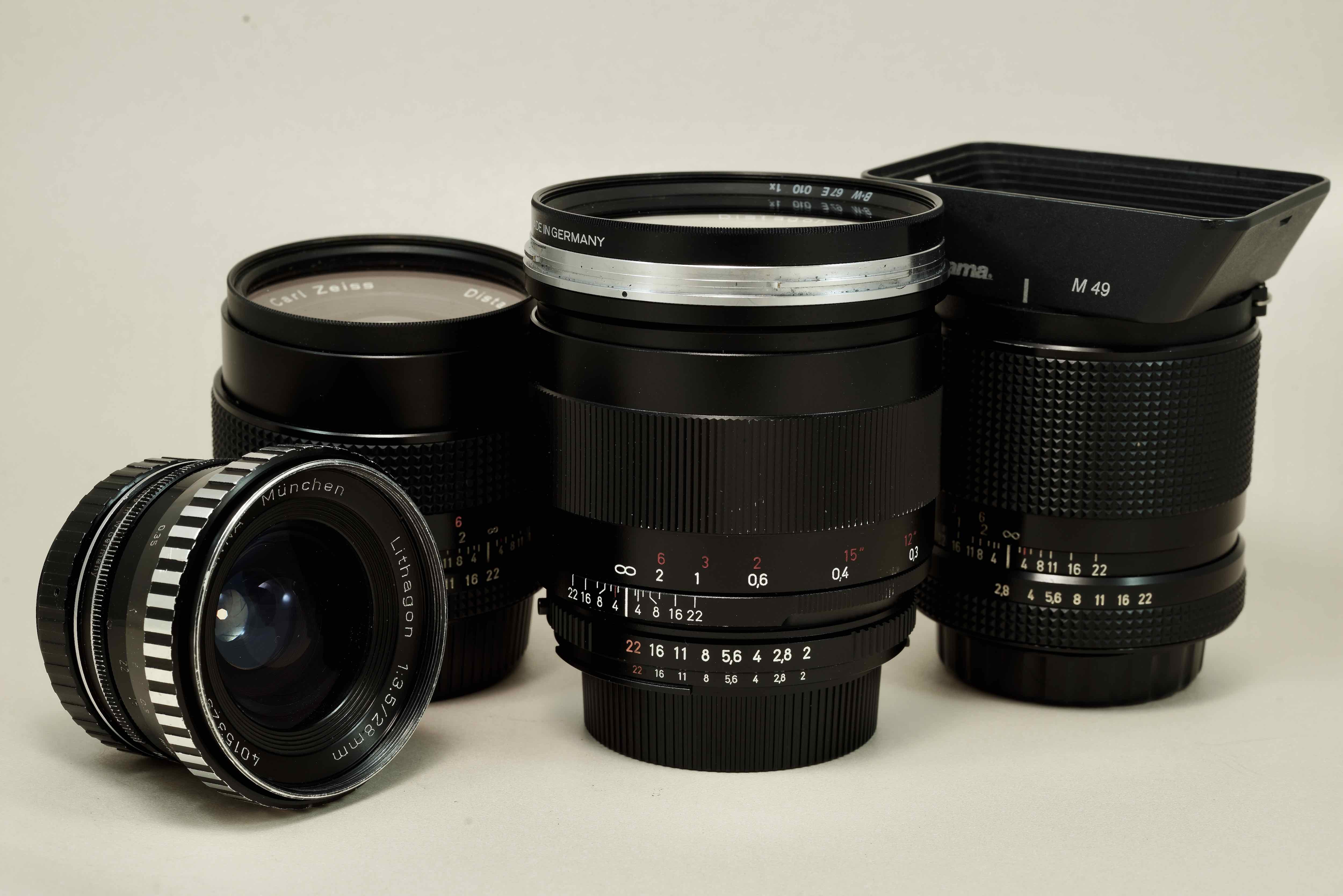 M42 Enna Lithagon 28/3.5, Contax 28/2.8 Distagon, ZF.2 25/2 Distagon, Rolleiflex 25/2.8 Distagon with Hama hood.
Sembawang God of Wealth Temple, Singapore.
Alpha 7R, f5.6 1/8, ISO 100, Manfrotto 190XPROB/054Mg, 16 April 2016.
The ZF 25/2 Distagon T* is very good, and very hard to fault, other than the CA in some situations where only Otus 28/2.8 Apo Distagon will managed well. But the Otus 28/2.8 is very huge, heavy and expensive. So the ZF 25/2 is a very good alternative and it is very fast at f2 also and can use for a lot of photography opportunities. I finally bought the Otus 28/1.4 and the ZF 25/2 will be for the occation where I am not able to bring the Otus due to its size and weight. But it is strange up to this point of time that there are no 25mm and 28mm in the Zeiss Loxia series and Milvus series but there is a 25/2 for the autofocus Batis series.
Alpha 7R, f8 1/125, ISO 100, 12 March 2016.
Alpha 7R, f4 1/250, ISO 400, 29 Nov 2015.
Buddha Tooth Relic Temple and Museum, Singapore.
Alpha 7R, f5.6 1/2-1/4, ISO 100, Manfrotto 190B/410Gear, 25 Oct 2015.
Alpha 7R - f2 1/125 - ISO 1250 - 6 Feb 2016