Yan Zi Its Time
Details

Created: Sunday, 22 January 2012 09:38
Hits: 8547
It's Time ........ YanZi
是时候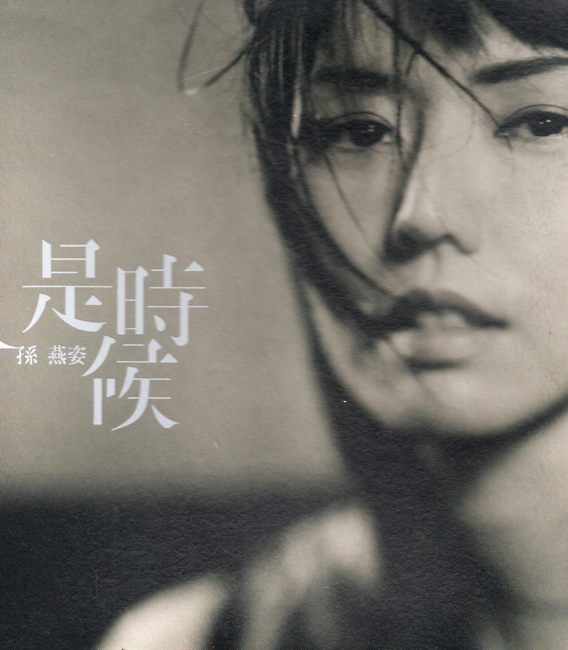 孙燕姿
From 2000 to 2011 our very local Singapore international artist Sun Yan Zi (Stefanie Sun, 孙燕姿) altogether cut 11 CD albums. In the early days her production rate was astonishingly fast. From the first album the unstoppable "Yan Zi" (燕姿, 超快感,天黑黑), the slightly sad "My Desired Happiness" (我要的辛福), the powerful "Kite" (风筝), the collection of oldies "Start", the patriotic "Leave" (We Will Get There, 一起走过), the indian "Unfinished" (未完成), the lonely "The Moment", followed by "Stefanie", "A Perfect Day" (完美的一天), a release with some scandals "Against the Light" (逆光). Lastly, is this "It's Time" (是时候) that is released 4 years later after the "Back Light".

"Back Light" is a production solely in charged by Yan Zi. The packaging is quite special, using only black and white with grey tones for graphic design. To me the photos of Yan Zi used are the best and the most beautiful I have seen so far compared with the past CD releases. She looks very feminine with her long hair, instead of her very sun shine short hair in the past.

After listening to the 11 tracks in the CD, well, the feeling is still typical of Yan Zi. Although is Yan Zi her own production, the musical style is not very much different from her past, no distinct deviation from her usual musical style. The fast songs are lesser in this release, making the CD overall more moody than sun shine. Well, just a little bit more moody, not a lot. Few of the tracks are related to time. Probably after 11 years of musical journey, with the freedom she gets after paying the price of growing up over the lost time, that gives her much thoughts over life.

To take a walk over her past recordings:

Yan Zi / 燕姿

Released in 2000. The top hit was 超快感. But is the track 天黑黑 (Dark Sky) with Yan Zi performing with a solo piano that touched me a lot. This album was a big hit in Taiwan, and I bought it because was hearing so much good things about it, and she is a Singaporean making it so big to the Mandarin speaking world. And with this album I was convinced that she is very good.

My desired happiness / 我要的辛福

Released in the same year 2000 as the first album. Not as sun shine as the first album. Many of the tracks are about love. When listening for the first time may not be impressive but as I listen to it more I begin to find the music enjoying. Many of Yan Zi recordings are like that.

Kite / 风筝
Released in 2001 July. I like the track 绿光 and 风筝. The Kite (风筝) especially, at between 3'25" and 3'28", I like the way Yan Zi presented that part of the music: before that, Yan Zi was creating a climax in a gradual way, like the kite flying high. Then the music came to a halt, and during this short halt of few seconds, she took two short breath, and then the song was continue. As if the kite paused for a while during ascending, before ascending further. On one of her live performances I did not hear her presented that way.

Start / 自选集

Never expect Yan Zi to record an album of oldies. In Jan 2002, she recorded nine familiar favourites from other singers and one song she composed during her undergrad days. As these are oldies, it is easy to get musically and sentimentally involved, and they include both English and Chinese works. Yan Zi presented the songs very well.

Leave

In a short span of 4 months from Start album, Yan Zi released this album in May 2002. Included in this album is the Singapore National Day song composed by local artist Dick Lee, the English version being "We Will Get There" and the Chinese Version being "一起走过". The lyrics for the English version was written by Dick Lee. That of the Chinese version was written by Liang Wen Fu.

To be Continue / 未完成

In this album released in Jan 2003, Yan Zi injected some local musical flavour into the music arrangement. The song "神奇" has very strong musical idea from Indian music. This recording was termed "Unfinished", probably hinting that many wishes that Yan Zi is yet to fulfill?

The Moment

This album was released in August 2003. I bought the version with CD and DVD. CD1 with 5 new releases, CD2 recorded 15 songs Yan Zi released over the years. Guess every song has a special meaning to her. This album seems to show the loneliness of Yan Zi after reaching her climax in her music career. The DVD recorded many past events, showing the beginning, growing and maturing of a musician Yan Zi.

Stefanie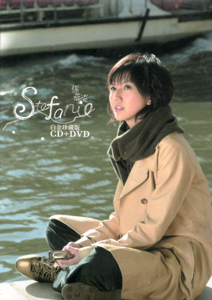 Yan Zi finally rested a year before she released this album in October 2004. I bought the CD/DVD version. There is no much changes in style, except that I found there are more songs of different variety, and arrangement wise more different types of instrument were introduced: piano, violin, cello, guitar, banjo etc.

A Perfect Day / 完美的一天

Released in October, 2005. Her last album with Warner Music.
Yanzi 2000-2006
Warner 2006


Against the Light / 逆光

Her first album with EMI, released in March 2007. The video was done in Egypt and causing some gossips which I did not really pay attention to.


Back to this album "It's Time". The tracks I loved most were "Thief of Time" (时光小偷),"Fool's Kingdom" (愚人的国度),and "It's Time" (是时候 ........... 11). These were also tracks that were accompanied by musical instruments rather than electronic synthesizer.

There were two things "It's time" did that I found interesting. One was the table of content which was prepared in English rather than Chinese for some reasons. And at the right of the content against the song title were '/' signs. I later realised that the number of "/" representing the tempo of the songs. So slow song like "A Voice Within" (世说新语) was having '//'. while a fast song like "KKY" (空口言) was having "///////////". The second interesting thing was the last track "It's Time". This song was in track 10. However, after a dead silence of almost a minute after this track, there was another song buried in this track the song titled "11", which I found out only by reading the lyrics in the CD booklet and the recording details.

Track 1 "A Voice Within" (世说新语) might have a special meaning to Yan Zi, although I did not think I could fully understand. The lyrics was adapted from Sairojini Naidu's poem "Life". The music was composed by 林怡芬 and Jay Lim. The CD cover printed few paragraphs of the poem in English.

The recording of "It's Time" is of reasonable quality like the past recordings of Yan Zi. However, the standard is still far from audiophile grade. In this particular album, I found that those tracks recorded with instruments seemed having a darker background and thus more pleasing for the vocal presentation compared to those tracks with synthesizer. I was imagining the two tracks "Thief of Time" (时间小偷) and "Fool's Kingdom" (愚人的国度), if were to be accompanied by Singapore Symphony Orchestra and to be recorded by Hugo boss Mr Aik Yew Goh, the sound stage and the grand musical effect would be very impressive!

When I was writing this article, it was passing the mid night from 7 May 2011 to 8 May 2011. I was waiting for the Singapore General Election 2011 results, one of the most exciting general election since the independent of Singapore in 1965. Yan Zi coincidentally got married on 8 May 2011, happened to be the Mother's Day. Was it such a coincident? I would certainly wondering the meaning of "It's Time" at this moment.
Her later ablum releases:
Kepler
Universal, 2014
EP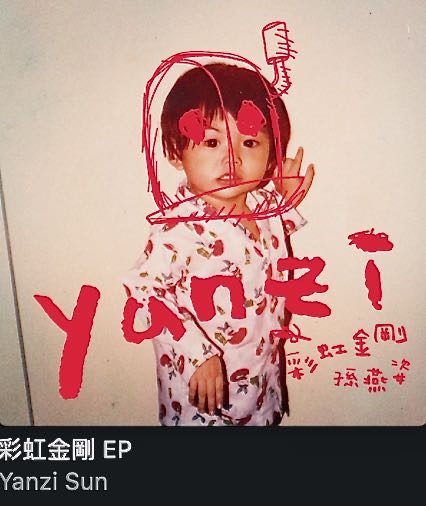 2016
A Dancing Van Gogh / 跳舞的梵谷
Universal, 2017