Contax 135f2 Planar T*
Details

Created: Saturday, 03 January 2009 23:49
Hits: 4183
The Low Light Telephoto
Contax C/Y 135f2 Planar T* 2/135
C/Y mount 135/2 Planar with Contax 72/86 ring, Hood 4 and 86mm metal cap.
This is the only one rare Contax lens that I own, the only Zeiss 135mm in Planar design. My version is the AE made in Germany version that was released with the Contax RTS. Zeiss re-released a 60th Anniversary version which was also made by Germany and is compatible to MM mode. This is a huge and heavy lens, but nice looking. 135mm is my favourite focal length, and I have been using the Rolleiflex HFT Sonnar in QBM mount and the Contax T* Sonnar. The optical design is a neat and elegant 5 elements in 5 groups.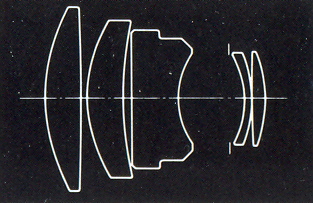 RTS III, f4 1/125, UC100. Aria, f2 1/125, UC100.